For Gabrielle and Stephen, a co-ed and non-traditional tropical themed baby shower was what worked best for them. With twins on the way, the best way to have a fun and fabulous baby shower with minimal effort was to enlist the expertise of KeAira of KeAira Chantell Events, a Miami-based Event Planner. With an all-star team of event pros, KeAira brought the couple's baby shower dreams to life.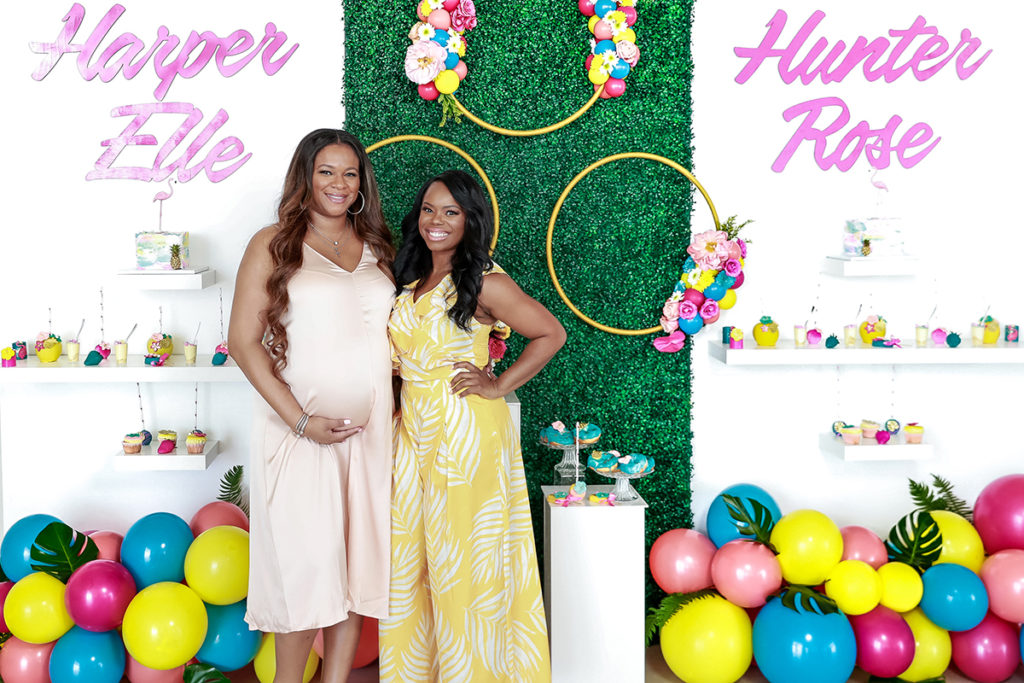 When it came to design, the vibrant colors against the all-white canvas of the venue gave a modern and upscale vibe to the event. KeAira describes her design approach:
The vibrant color palette of coral, yellow, hot pink, and turquoise was the perfect pop to the all white rooftop venue in Miami, Florida, overlooking the downtown skyline. The layout was mixture of small tables and lounge furniture to create a fun and relaxed environment.

Keaira
The guests had a blast at the event and still got to play some fun baby shower games. But high on the list was the dancing! In fact, three days after the baby shower, Gabrielle went into labor and delivered her healthy twins who were named Harper Elle and Hunter Rose. So cute!
Fun games
Guests guessed the name of songs with the world "baby"
Drinking alcohol out of baby bottles.
Culinary delight
Guests were treated to an American and Caribbean menu made up of: spicy cajun shrimp, Jamaican patties, jerk chicken wings, buffalo chicken skewers, meatballs, and tortellini salad, as well as a premium open bar.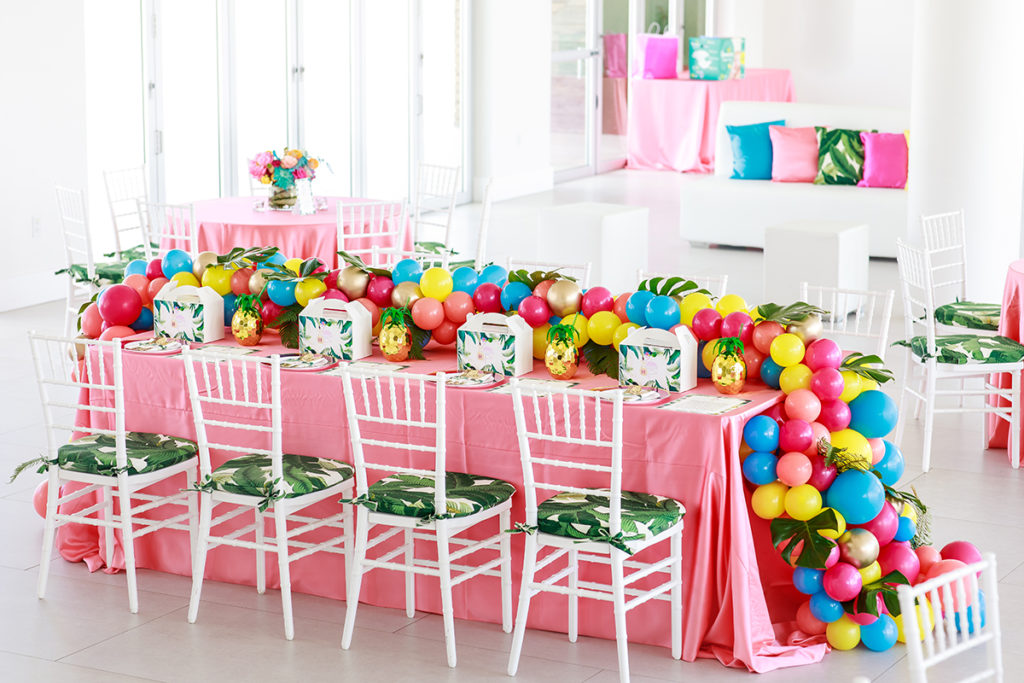 Sweet treats
The sweets station made up of over 100 items had something for everyone to enjoy: cake, cupcakes, cake pops, cakesicles, macarons, dipped strawberries, candy apples, cheesecake shooters, donuts, and key lime tarts.
Thanks KeAira for sharing this stunning baby shower with us!
Vendor Team