MunaLuchi Coterie member Reverend Roxanne Birchfield celebrates the beauty of pregnancy, the absolute joy of motherhood, spirituality, and more with husband, Joshua and daughter, Hunter in these endearing and adorable maternity and child portrait sessions. Owner of Married by Rev Roxy, Reverend Roxanne is a non-denominational Christian Chaplain and Marriage Officiant, wedding blogger and professional speaker. She has appeared on season 25 of CBS Survivor and other reality shows.
Read all about Reverend Roxanne's pregnancy and motherhood experiences below. Photography by Rolland Smith.
---
MunaMommy: Reverend Roxanne Birchfield
Occupation: Chaplain in the United States Army Reserves & Hospital, Adjunct Professor and Wedding Officiant.
MunaDaddy: Reverend Joshua Birchfield
Occupation: Full-time Pastor, Hospice Spiritual Counselor.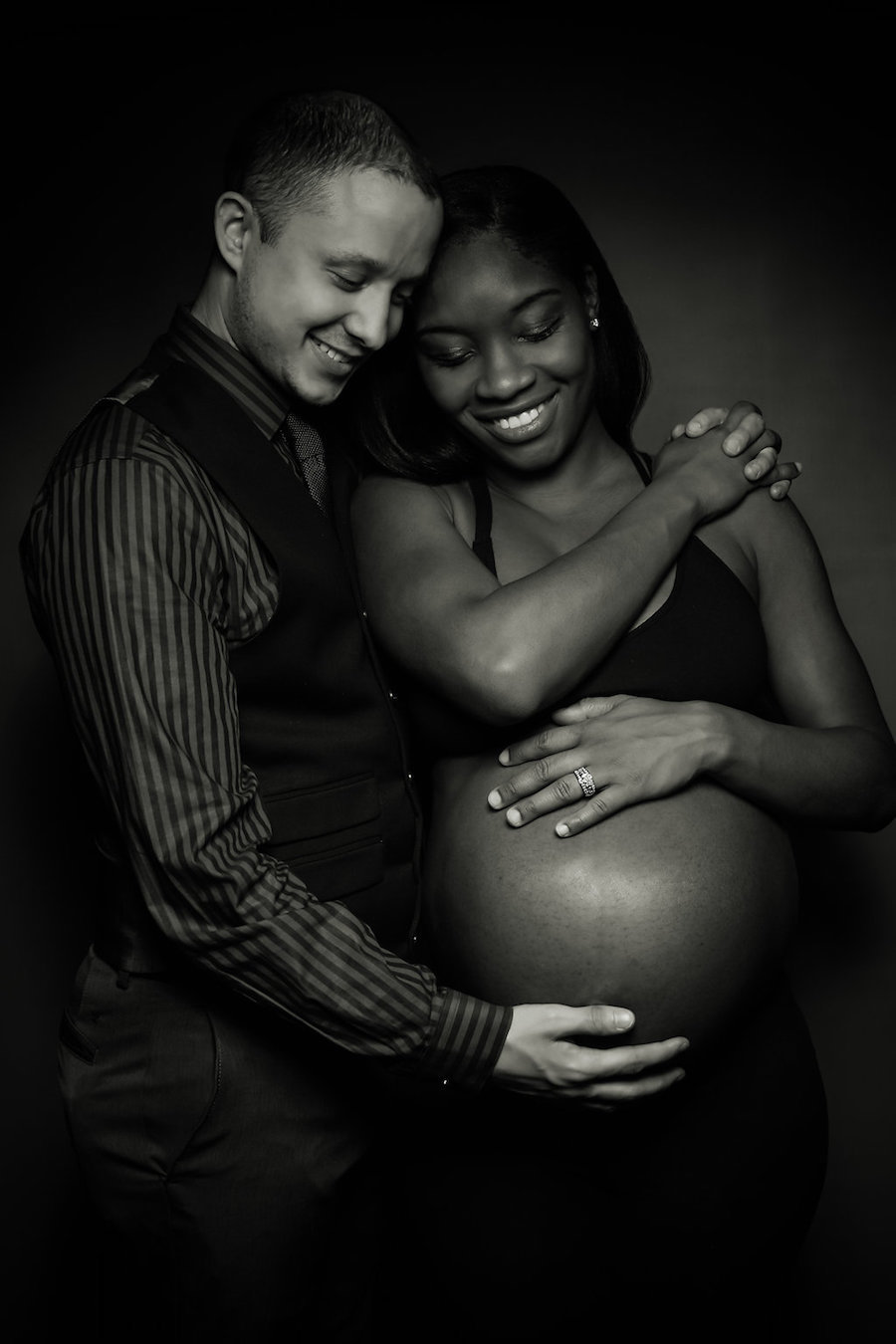 Is this your first child or do you have other children?
Hunter is our only child.
Boy or Girl?
Girl
How was your pregnancy experience?
My pregnancy was fairly easy. Labor was LABORIOUS! But I made it!
All mommy's-to-be experience those crazy cravings! What were your guilty pleasures?
Mac-n-cheese and MILK!
What was the inspiration for your maternity shoot? Did you have a theme?
MINIMALISM. Believe it or not, I am a minimalist-wanna-be. I am obsessed over the minimalist culture and am changing my family culture from being focused on materialistic things to focusing on making memories with people. With that said, I have found a great appreciation for photography. Photography is an art form that is imperative in the making-memories process. I wanted my photos to have a minimal look. Not much frills and a natural look. I wore all black and showed my stomach because that best showcased the nature of MY STORY in that moment in time and I did not want any "fancy" dress to take away from that.
During pregnancy what aspects of parenthood did you look forward to the most?
I looked forward to teaching my little girl about the "market place." When the doctor told me I was having a little girl I was so happy! I couldn't help but to think of one word, "legacy." During my years of being single and traveling the world I visited Ghana, West Africa. If there was one thing I learned about the market place, it was that the men of the families that own the businesses were very much present but the woman were very much in charge and running the show. As a third generation entrepreneur, this left a great impression on me. I thought it was an interesting cultural analysis. I saw so many women running the market place; strong and highly proficient women making it look so easy. When I reflect on what it means to have a little girl in today's political and economical climate I reflect on the images of these woman and the rich legacy they will leave behind.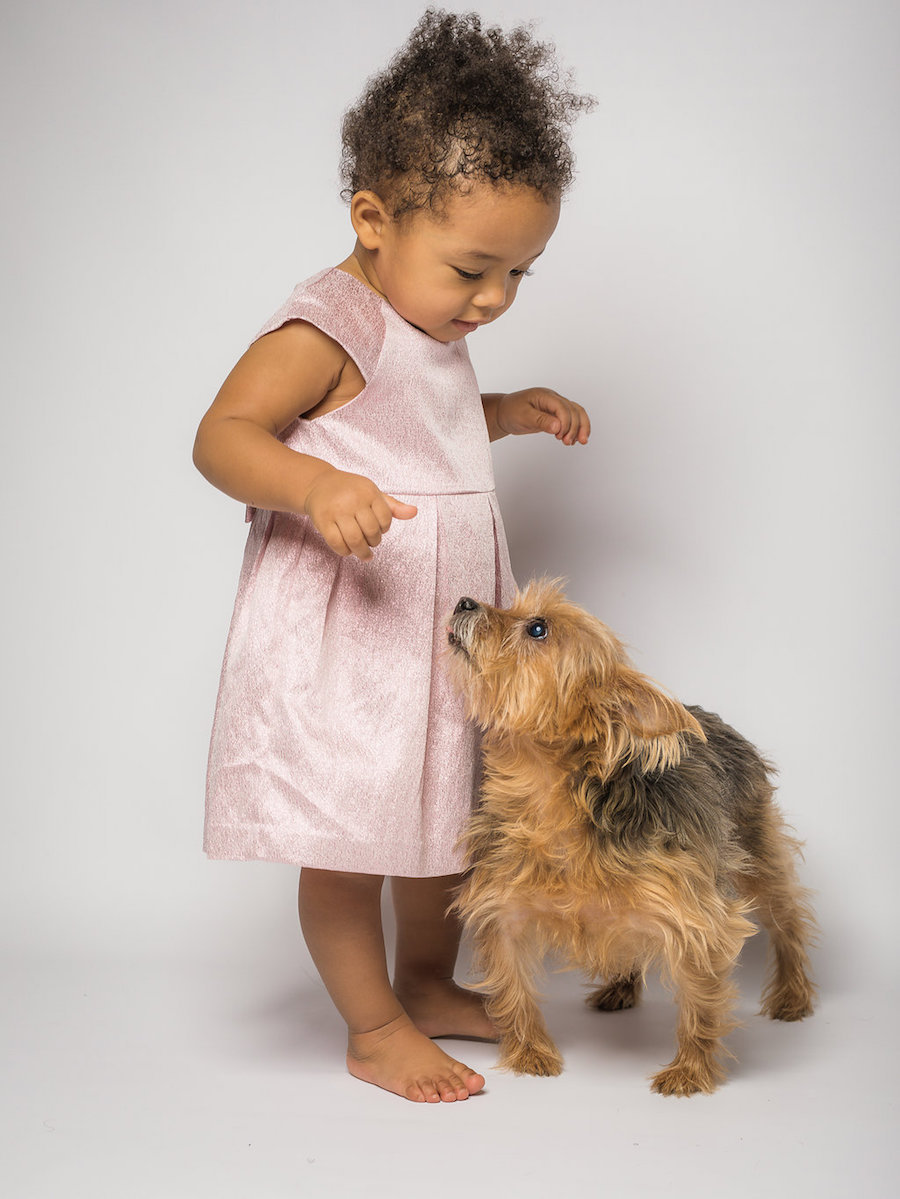 What is your advice for expecting mothers/parents?
Every day you should wake up and look in the mirror and know that you are already good enough. The work of being a parent doesn't come with a guide book. It is such a challenging job that even many great Biblical men made mistakes as parents. As a minister, I firmly believe that God doesn't give us the children we want in our lives, he gives us the children we need in our lives. God continues to shape and mold us as human agents through parenting like he does through marriage and other relationships.
---
Vendors:
Photographer – Rolland Smith
Married by Rev Roxy