It is hard to believe summer is over, and the start of the new school year is already here. Preparing for back-to-school can be stressful and chaotic. Whether it's shopping for new stylish school outfits, new shoes, new book bags and lunch boxes, lunch to go into the lunch boxes, a never-ending list of school supplies, electronics, and so much. We know that once school is over for the day, most kids come running in the door ravenous. Every single day, like clockwork. One of my favorite snacks I use to love to eat and make after school was a mini grilled cheese sandwich in the grilled cheese maker, where the cheese would ooze out on the sides. Delicious!
Are you looking for the perfect pick me up and quick fix for afternoon snacks for your family? The recipes below are for every kid, whether they have a taste for something sweet or savory. We set out to find 10 quick, healthy, and delicious afternoon recipes that your children will love and can make at home. Additionally, these snacks are kid and teen approved! Please note that you can swap out certain ingredients depending on your preference.
Loaded Oatmeal Cookies (Gluten-Free)
Recipe: Mile High Mitts 
Baked Popcorn Chicken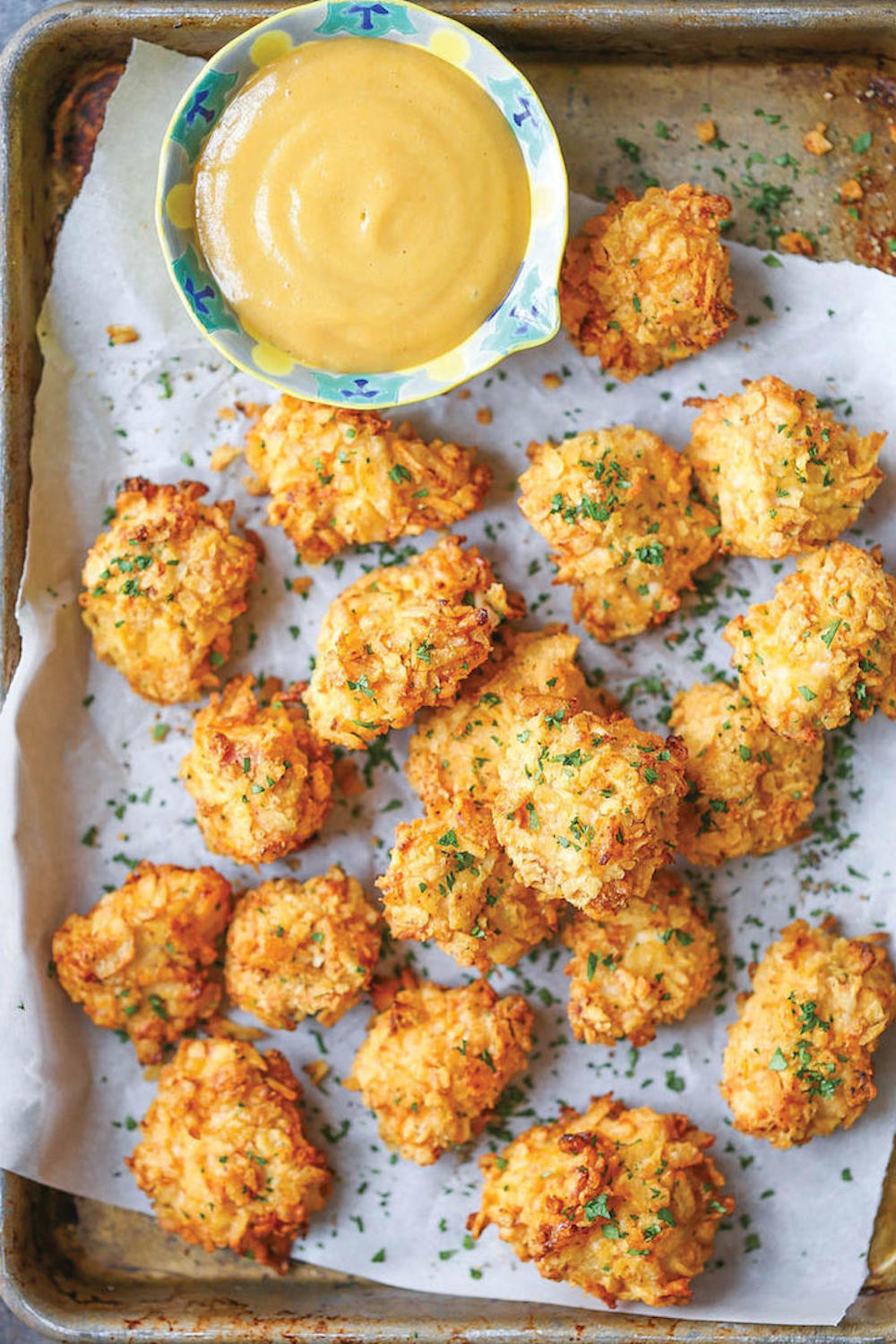 Recipe: Damn Delicious 
Critter Crudites
Recipe: Good Housekeeping / Photographer: Steven Giralt
Owl and Rainbow Smoothie
Recipe: Fork and Beans 
Rainbow Skewer Swords with Thick Greek Yogurt
Recipe: Hello Fresh 
Apples with Peanut Butter Dip
Recipe: Love Grows Wild 
Homemade Fruit Roll-Ups
Recipe: The Best Ideas for Kids 
Grilled Cheese Roll-Ups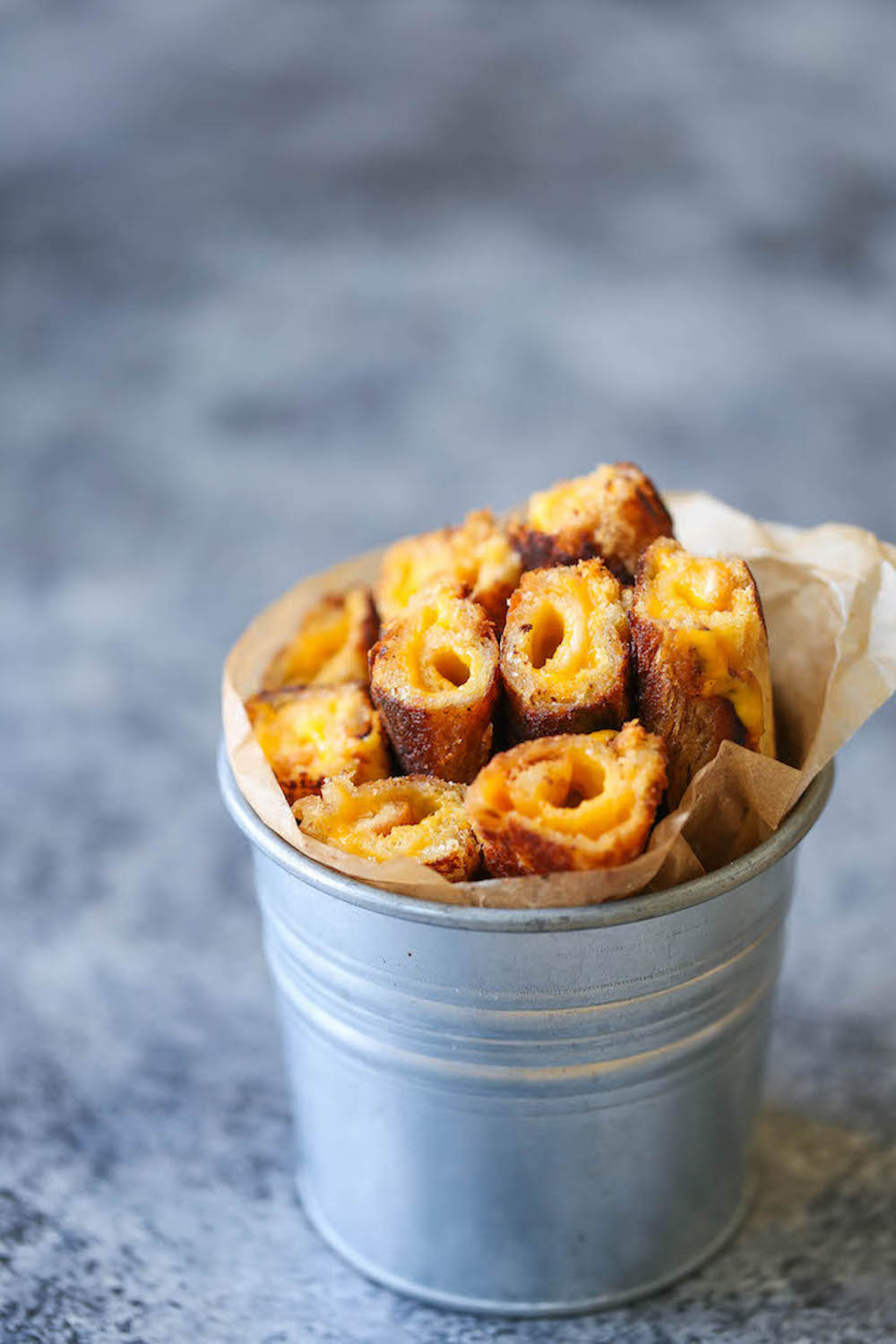 Recipe: Damn Delicious 
Banana Sushi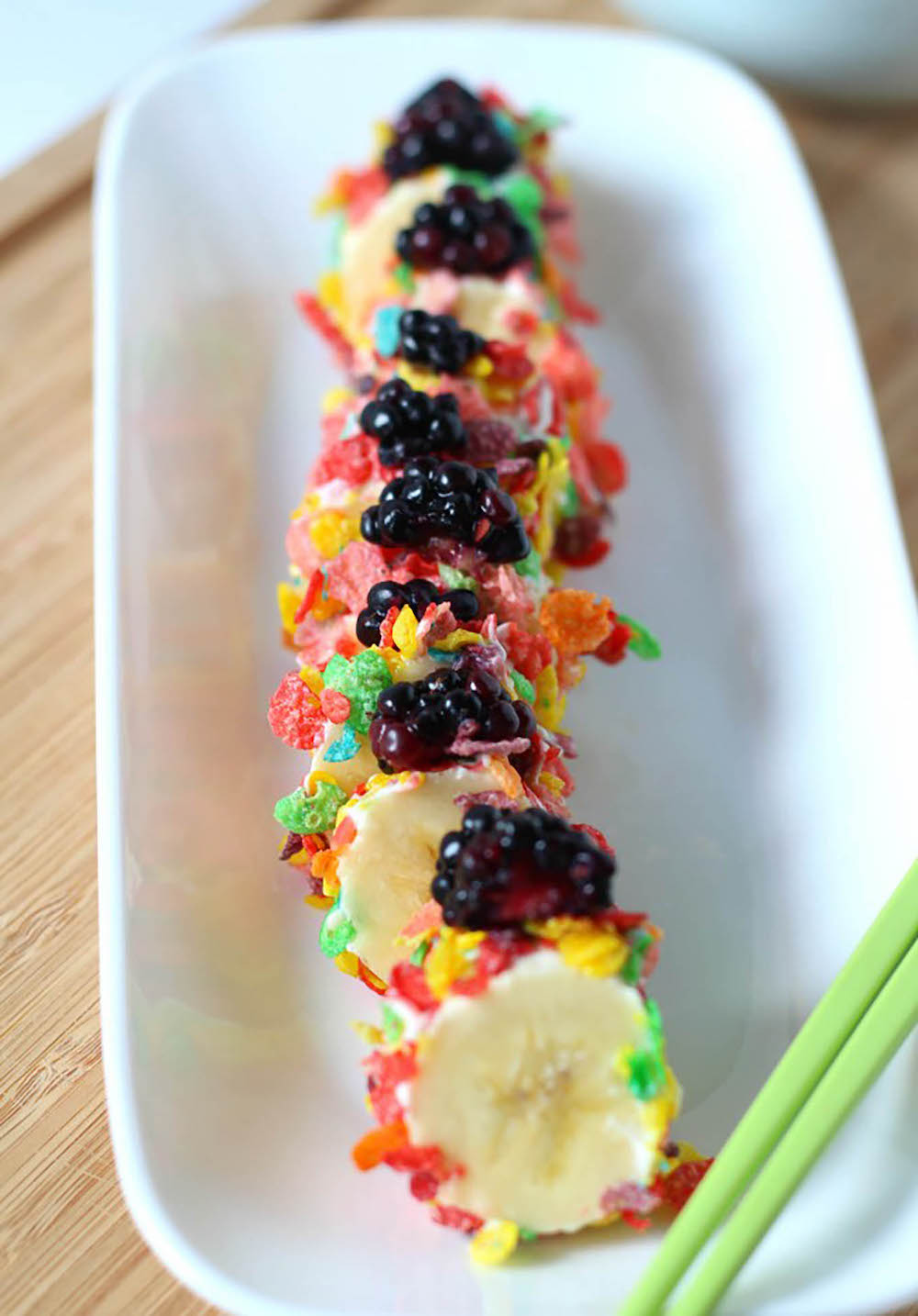 Recipe: Hello Fashion Blog 
"Guacadile" Dip
Recipe: Fork and Beans
Which one of these snacks do you want to make first?