During the autumn season, the air is cool, breezy, and crisp and the foliage has changed to the most beautiful hues of red, yellow, and orange. There is the most magnificent aroma of cinnamon and nutmeg, and our favorite, the anticipation of the scrumptious food going to be served on Thanksgiving day.
Thanksgiving comes once a year. It is a holiday when family and friends fellowship together to cherish one another, laugh, give thanks, and of course, eat amazing and flavorful food.
Lucky for you, planning the perfect holiday menu just got easier. We have selected several dishes everyone will love and ask for more. We want to encourage you to let your children or little family members help you in the kitchen on Thanksgiving.
The younger kids can help with the easier parts, such as pouring, mixing, and decorating. Let the bigger kids take on more challenging tasks in which they can chop, shred, put the food in the oven, help with measurements, and assist in cleaning and properly setting the table.
Incorporating little kitchen helpers allows them to not only learn how to cook but also allows beautiful memories to be made. It gives a chance to spend more time with one another. So grab the children's step stool, the chef hats, and aprons, for making the best Thanksgiving feast.
Your little helpers will surely be blowing a chef's kiss. From appetizers to desserts to beverages, we are sure that these recipes will stir up happy memories and fill up tummies.
Below we have selected 18 delicious Thanksgiving recipes your kids can help you make!
---
Appetizers
Thanksgiving Turkey Cheese Board
With this incredible turkey charcuterie board, we recommend the younger kids wash the fruit, the bigger kids assist with slicing the cheeses and assembling, and the adults roll the meats.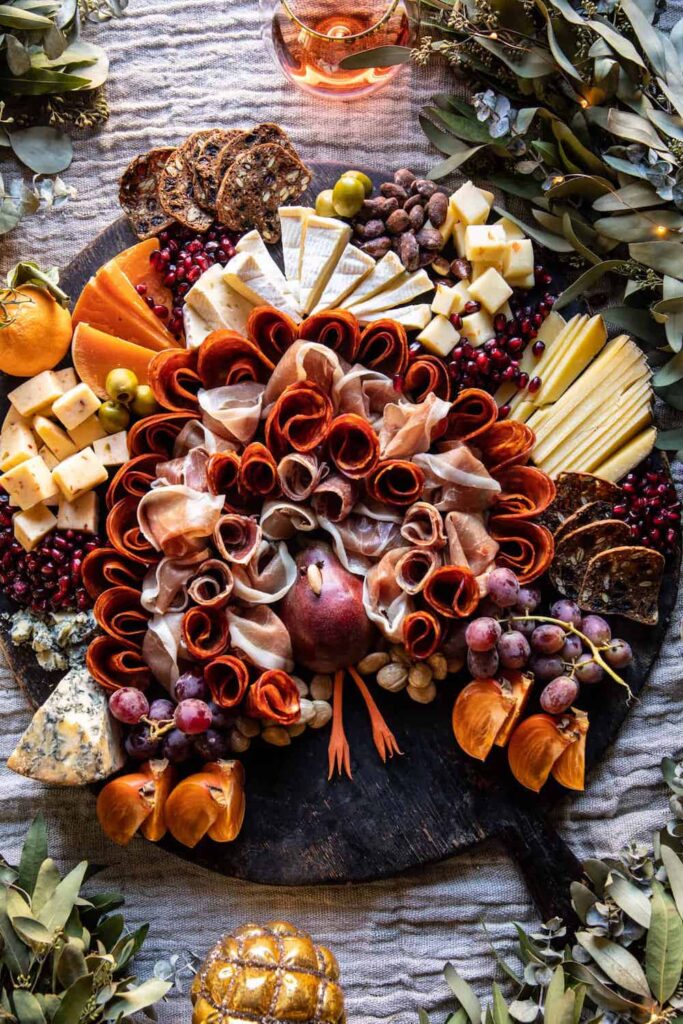 Recipe by Half Baked Harvest
Cheesy Bacon Wrapped Puff Pastry Twists
Recipe by Half Baked Harvest
Mains
Thanksgiving Turkey
Both your big and little kids can help you with the turkey. We suggest having them rub on the butter and herbs. They will feel joyful about helping to make the main dish.
Recipe by The Cookie Rookie
Vegan Whole Roasted Cabbage "Turkey"
We had to include a tasty and delicious vegan option. If you choose to swap turkey for this amazing vegan cabbage turkey, ask your big kid helpers or teens to slice, cube, and quarter the vegetables.
Recipe by Sweet Potato Soul
Make Ahead White Wine Gravy
If your littles insist on helping with the gravy, guide them with putting the butter in the saucepan.
Recipe by Half Baked Harvest
Side Dishes
Soul Food Southern Baked Macaroni and Cheese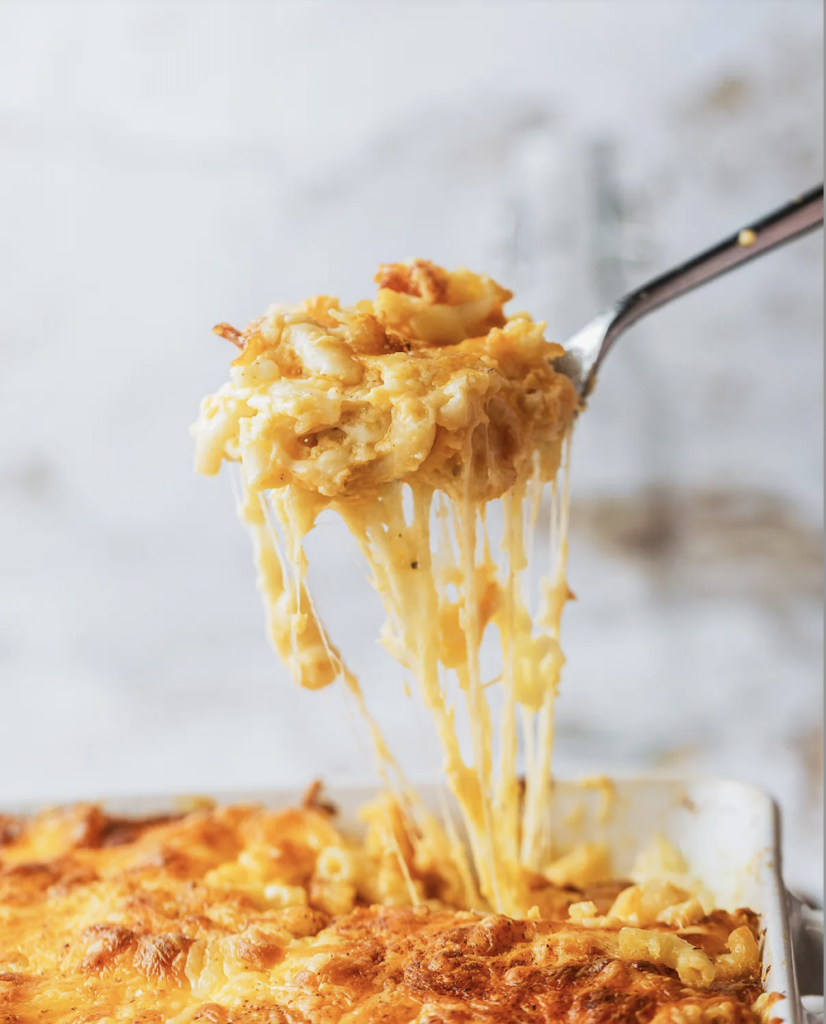 Recipe by Sweet Tea + Thyme
Classic Sausage Stuffing
It may be tempting for them to not eat some of the bread but have the big kids cut the bread into cubes. This stuffing will pair well with your turkey or vegan turkey. You can also swap the sausage for turkey sausage if you do not eat red meat!
Recipe by The Modern Proper
Crockpot Cheesy Mashed Potatoes with Caramelized Onions
Your little ones will love helping stir these amazing cheesy mashed potatoes. You can always omit the caramelized onions if your family is not the biggest fan!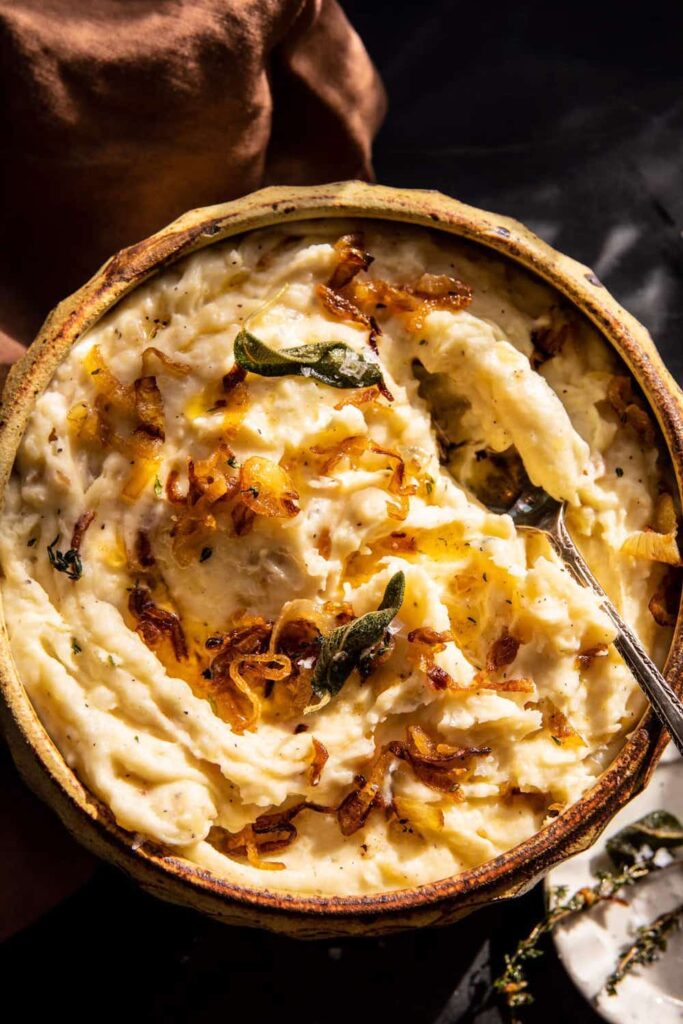 Recipe by Half Baked Harvest
Homemade Green Bean Casserole
Recipe by Butter be Ready
Southern Sweet Potato Casserole
We love how with any recipe you can add your own modifications and changes. We suggest that you have your little ones top this sweet potato casserole with some marshmallows. They even have delicious vegan marshmallows!
Vegan Sweet Potato "Buttermilk" Biscuits
We encourage you to let your little helpers mix the ingredients in the bowl, while the older kids can help with putting the biscuits in squares.
Fresh Cranberry Sauce
Delectable Desserts
Overnight Cinnamon Roll Bread with Chai Frosting
Recipe by Half Baked Harvest
Double Chocolate Mocha Pudding Pie
The kids will have a wonderful time making this chocolate delicacy. The only thing is to make sure they do not eat it before dinner!
Southern Sweet Potato Pie
Your mini helpers will love assisting with creating this delicious southern sweet potato pie. Allow them to pour ingredients into the mixer. The big kids can help with the design of the crust.
Chewy Brown Butter Pretzel Pecan Cookies
The little and big kids can help with mixing, rolling, and decorating these scrumptious cookies! Trust us, you have to make these!
Cheers – Beverages
Festive Thanksgiving Mocktail
Your kitchen helpers can add in the fruit. This drink is completely alcohol-free!
Pumpkin Spice Oatmeal Latte
Does your family prefer a warmer drink on Thanksgiving day? This drink is the perfect choice. Have your little kitchen helpers put on the whipped cream and toppings!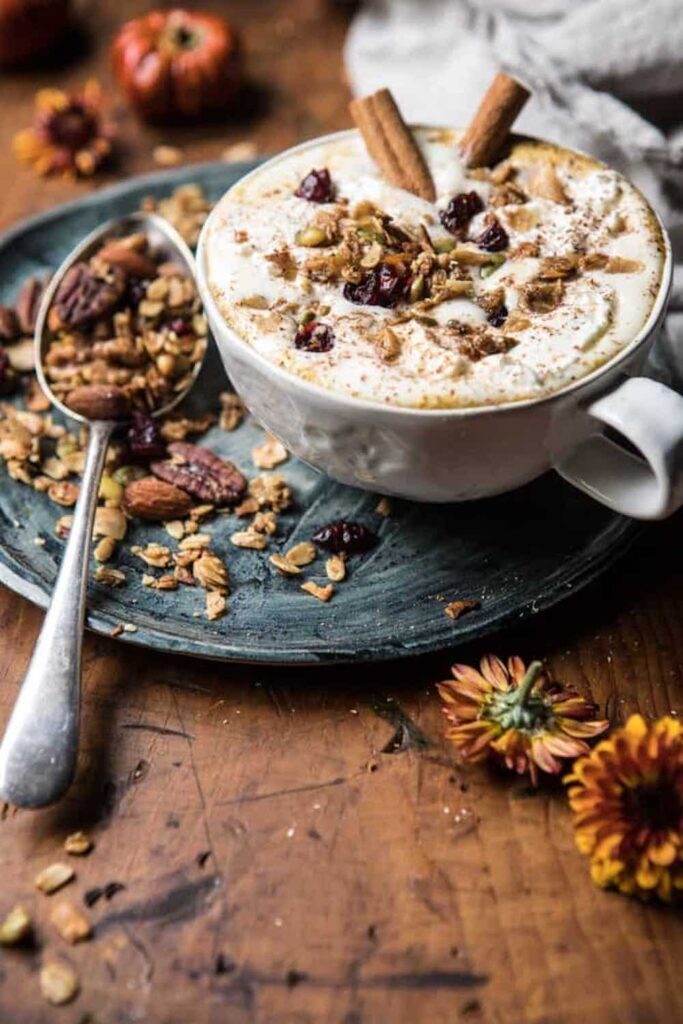 Which of these Thanksgiving Recipes do you and your family plan on making this year?