One of the most iconic and memorable Christmas tree moments is from the movie National Lampoon's Christmas Vacation.
A Chicago-area resident, Clark Griswold, wanted to have an amazing and joyous Christmas with his family. So much so that he drove his wife, son, and daughter out to the country to find a tree. After walking for innumerable amount of hours in the snow and freezing cold, to the point that Clark's daughter's eyes had ice around them, he picked out the largest tree he could find that was shining, glistening, and glowing in his interpretation.
While there are countless ways to get into the holiday spirit, including listening to classic Christmas songs, especially Mariah Carey's "All I Want For Christmas", baking delectable holiday treats, marveling at dazzling Christmas lights, or watching traditional Christmas movies, decorating your Christmas tree will surely bring you joy, as well as put you in the best holiday cheer. Everyone has their own style, ideas, and opinions on ways they want to decorate their tree. Decorating the tree is the perfect time to incorporate a little twinkle and sparkle regardless of the theme and trend you decide.
Real tree vs. artificial…
Beyond decorating the tree, you may be grappling with deciding whether to have a real tree or an artificial one. It will all come down to your personal preference. A real tree will add a neutral scent, is easily recycled, supports local vendors, and creates family fun while choosing the tree to purchase. An artificial tree can be reused and help with budgeting, offers no mess and no maintenance, such as watering, sweeping, and trimming, and reduces fire risks. Hopefully, this helps you weigh your options.
Whether you gravitate towards a real tree or an artificial tree, designing and transforming your tree is one of the best parts of the holiday season. It allows you to be creative. Make a statement with the most stunning and gorgeous tree. Sip on some homemade hot chocolate and browse through some of our favorite Christmas tree color schemes and trends for decorating ideas. These selections will surely inspire you. From a dreamy white Winter Wonderland tree to a stunning blue and gold tree, bring some festive cheer to your home.
Below you will find 12 trees for everyone. The possibilities are endless.
Pink, Gold, and Green Tree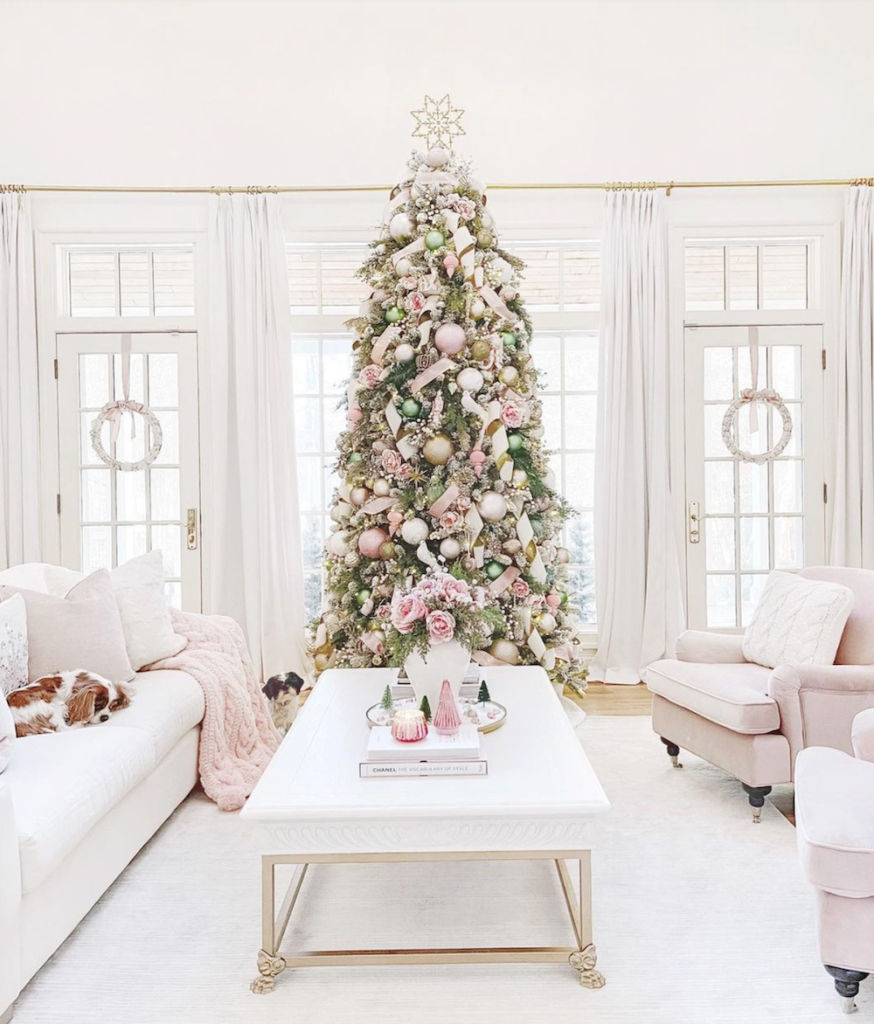 Dreaming of a White Christmas
Wintery Red and Gold Tree
Mix-and-Match Tree
Stunning Blue and Gold Tree
Neutral Tone Tree
Pretty and Petite Tree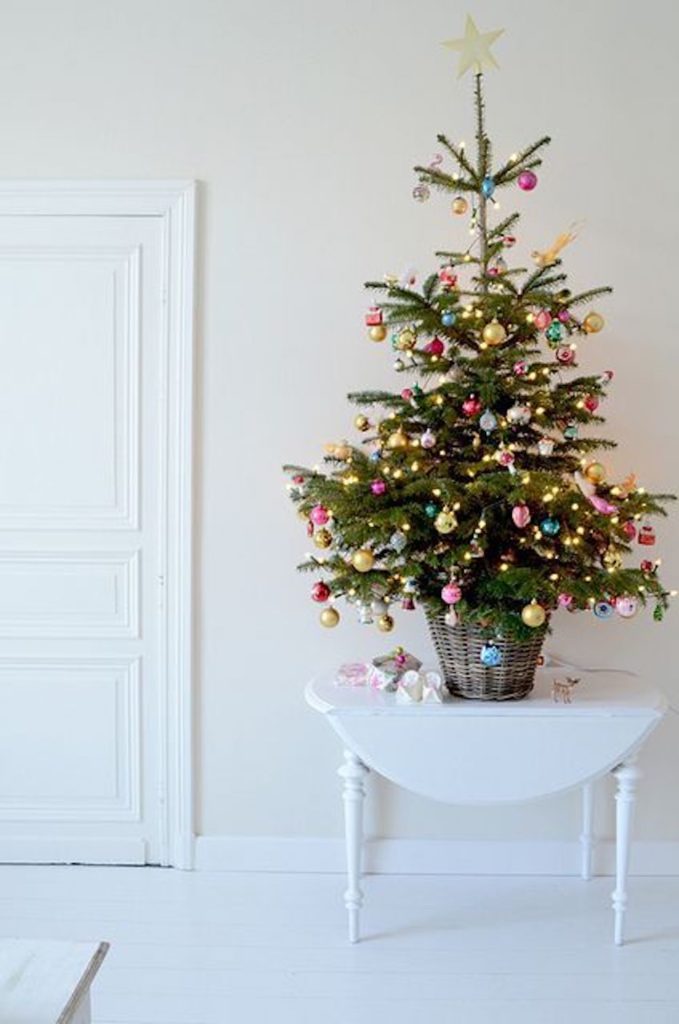 Baby Blue Tree
Silver and Gold Tabletop Tree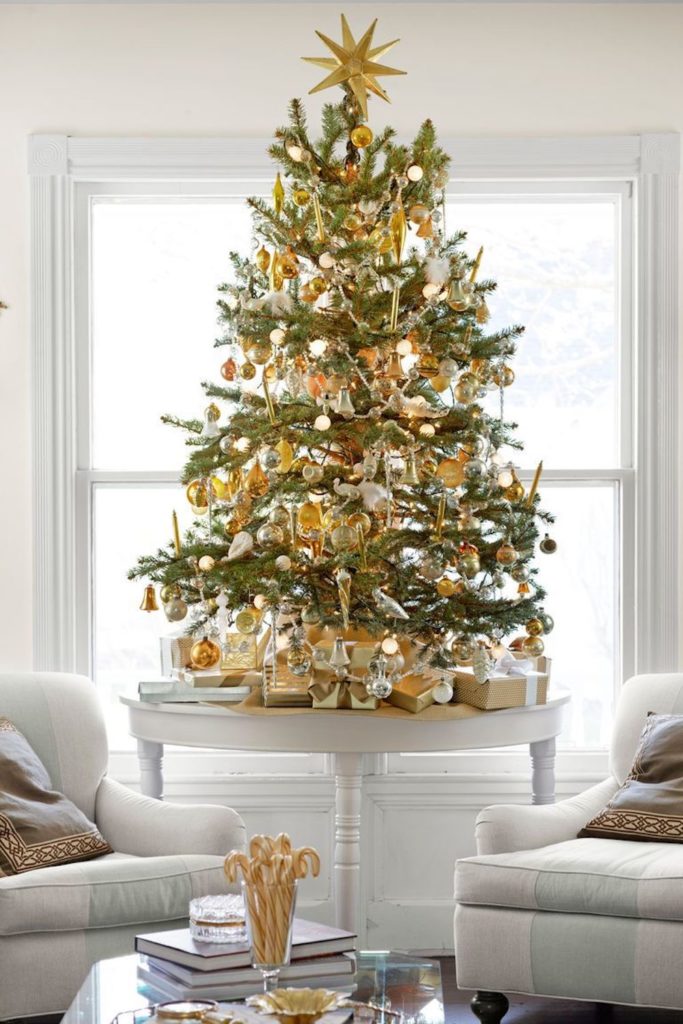 Black, White, and Blush Tree
Elegant Natural Tree
DIY Floral and Fruit Table Top Tree
Which Christmas tree trend will you try this year?