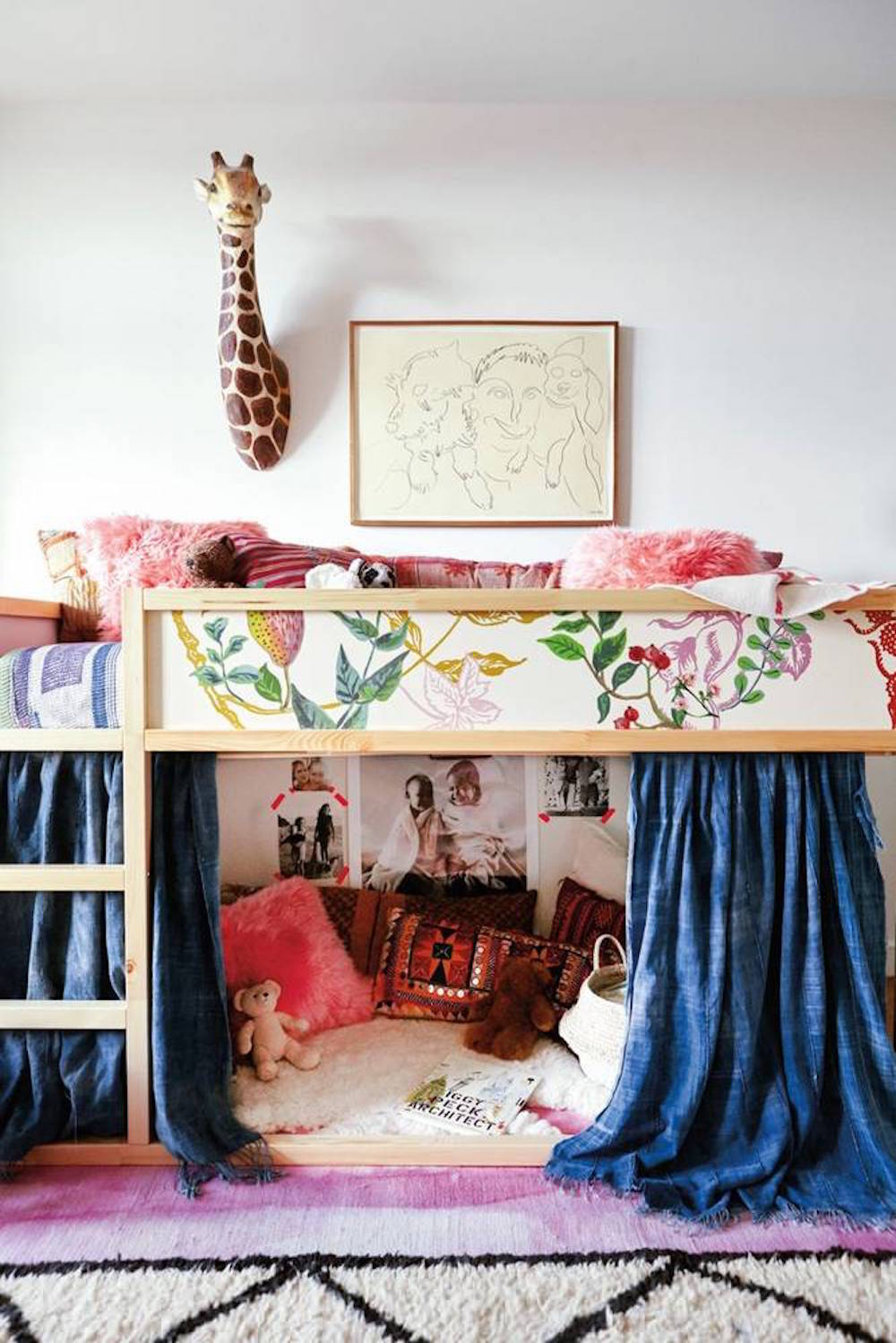 Is your child's bedroom long overdo for a makeover?  When it comes to redesigning your child's bedroom, you have an extensive checklist with deciding on the theme, wall color, bedding, room layout, curtains, and light fixtures. It can be quite overwhelming, yet, so much fun! Are you ready to start renovating? We hope that these 10 ideas that we've rounded up, get your son or daughter excited for their new room!
Which one of these children's bedrooms does your child like the most?
Butterflies are my favorite. They symbolize resurrection, transformation, change, and hope. I'm a healthy-eating enthusiast and organic food encourager. You can make healthy food taste delicious! I love being eco-friendly and being a fitness junkie. Some of my favorite activities are practicing yoga, writing, blogging, cooking, and shopping (duh, haha) 💕I love you Jesus
Related posts
Interior Design, Nurseries
cozy
,
design
,
furniture
,
home
,
Home Decor
,
interior design
,
Kids decor
,
kids room
,
nursery
,
playroom
0
While it's nice when your family comes together and spends time with one another in the home, particularly in the kitchen or family room, everyone wants their own dedicated space. In this case, almost every child wants a cheerful and fun place to play. Recently on Keeping Up With the Kardashians, Khloe Kardashian, new mom to True Thompson, visited Kim Kardashian's house to see her children's playroom for some ideas for her daughter. This inspired me to assist you in transforming space in your house to create the ultimate kid's playroom. A playroom is a place for entertainment, creativity, enjoyment, and imagination.
Designing a playroom does not have to be overwhelming. Some important features when creating your child's playroom are fun color schemes, adequate storage space,  organizational units, and durable furniture. Are you ready to start revamping and decorating? Following are kid approved designs for boys and girls of all youth ages. One of their favorites is the "A-durability " design featured below. We hope that these 13 ideas and designs will have your son and/or daughter excited for their new playroom.
Furry Friends

Photo Credit: Hunter Interior
Bold and Bright
Photo Credit: Alessia Corpino Design
Tiny White with Pops of Color
Photo Credit: Ivory Lane
 Toys and Trucks
Photo Credit: Robert Sanderson
Girls Rule
Photo Credit: Target Pillowfort and Emily Henderson
Small and Cozy
Photo Credit: Chango & Company
"A-durability" (Adorable and Durability)
Photo Credit: Poss Interior Design
Fun and Festive
Photo Credit: Hero Images
Terrific and Traditional
Photo Credit: Dragon Fly Interiors
"Little" Man Cave
Photo Credit: Architectural Digest
Beautiful Blues
Photo Credit: Tracie Butler Designs
Pint Size
Photo Credit: IdealHome
Sleek, Artsy, and Crafty
Photo Credit: Blesser House
Cool and Comfy
Photo Credit: Poss Interior
Just Play
Photo Credit: J&J Design Group
Which design and theme can you picture having in your house?